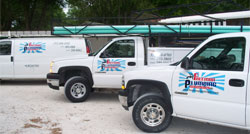 Freeman Plumbing, Inc. is a multi-faceted operation specializing in expert plumbing services for both commercial and residential clients. Freeman Plumbing, Inc. was established in 1984 and has been under continuous ownership by Walter Freeman since its inception.
Excellent Plumbing Service
The company enjoys an excellent reputation for its expedient and reliable service, skilled and experienced staff, state of the art equipment and methodology, and competitive prices. Freeman Plumbing, Inc. maintains an extensive base of satisfied clientele, as evidenced by the numerous contracts with both national and local general contractors.